1ByDay
1ByDay Review
Overview
1ByDay is a top rated European website powered by the DDF Network which features the following sites: Euro Teen Erotica, Euro Girls on Girls, Hot Legs and Feet, Sex Video Casting, and more.1ByDay also allows their viewers to have a glamorous experience with their beautiful hand-picked girls, excellent videographed videos, engaging in sex scenes and beautifully composed pictures. 1ByDay also gives you the option of taking a 2 day free trial to enjoy its features for 30 days, 90 days, or 265 days where you can join and get full access to more than 400,000 pictures, 1,000 models, 4,000 videos, and weekly exclusive updates. 1ByDay's specialty is getting glamour models to your screen, with their experience since their establishment in 1999, you're sure to get your pleasure at 1 by day!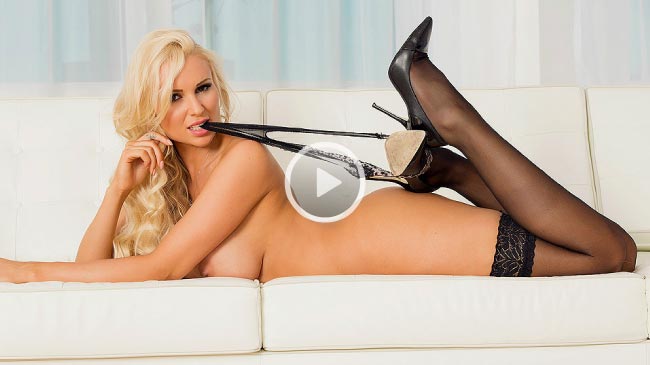 Design and Features
1ByDay is known for their gorgeous European glamour girls and their extensive collection of content, lots of categories to choose from. Exclusive material they offer in their different niches for people's interests and features. Denys Defrancesco's handiwork in the pornography business, and various talented photographers which give their all for the industry stand. Aside from the growing content that 1 By Day offers, there's also the features of the site that will surely give you a pleasurable experience as you go through their endless pictures, movies, and models.
Their site provides an updates page where they give you the hottest news and scenes from their models. Each week their site presents and updates 6 erotic glamour videos and photos to browse through. They feature girls such as Tracy Gold, Ashley Bulgari, Angelik Duval, and Mia Hilton. Their site provides an update page where you can see the recent activities from their models and their new scenes. The Porn star page, is where they compile all the girls into one page for browsing ease where you can search models by recent activity, popularity and the number of scenes they have. Aside from women, they too feature men for viewing. 1 by Day features a page where you can do live cam sex where you can get interactive with a girl in real time.
1ByDay also supports six different languages such as English, French, Deutsch, Italian, Spanish, and Japanese. They also have an online store where you can get saucy merchandise. 1 by Day adult super store is where you can find a variety of sex toys, clothes and lingerie.They even have a large selection of lube, novelty items, and much more. Another perk is that they offer free shipping to customers in continental United States. To interact with their developers and find out news from the site, they also have a blog page where all their news, site content updates, model interviews, and their contact page for concerns and suggestions. You can also follow, like, and share them in three social media platforms namely, Facebook, Twitter, and Google Plus. If you're not the computer or laptop type, and if you like being on the go using you can browse through their mobile site. On your phone or favorite file format, their site videos support the following formats: MP4, Flash, WMV, DivX, and many more to make them accessible. If you'd also like to get exclusive and on the dot updates, you can also subscribe to their newsletters.
Girls and Videos
1 By Day is a great site to go for European girls, European Glamour, and European Erotica. With their 6 weekly photo and video updates, their 1080P, full HD and wonderfully videographed videos, glamorously composed crystal clear photographs, 1 by Day offers unlimited access to downloads, a zip file option for bulk downloading, and mobile compatible videos. 1 by Day is an easy to navigate site with fast and reliable downloads, their vast collection of porn videos and photos that will make you sweat and jerk. You will never go wrong with their collection quality, customer service, and secure billing.
Conclusion
You can pay your membership through various methods such as by credit card, by phone, by SMS, by EU Debit, or even their new payment option by using major brand gift cards such as Starbucks and Target which are 100% accepted. This payment is anonymous with no re-bill, and your balance on the gift cards converts into your membership!
To get started on the 1ByDay experience, you have to create an account with a unique username and a secure password, the site will also need to have your active email then youn will need to choose which membership you'd like the following are the membership options they offer:
Free/2 day trial
$26.95/30 day membership
$89.95/365 day membership
Website no longer updated, take a look at the best Euro pay porn sites.